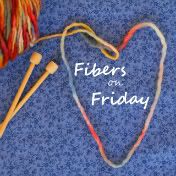 Hold on to your hats! Bethy has two projects on needles for the first time ever! I'm diving deep into the realm of multiple projects and I'm loving it!
Here is the progress I've made on the sweater for Afghans for Afghans:
And here is my second little project; a washcloth! I hope you weren't expecting more! I desperately need new washcloths and I have a few I should really make as gifts, so I need to have one going as a second little project to pick up.
PS. Does anyone have any good advice or resources for making blog headers? Mine is way too big and I'm just not good at working with them. (ETA: I did it! How do you like it? I think it's a good size now.)