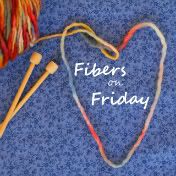 Are you ready for this? It's time for second annual
TURNING HEELS IN THE NEW YEAR SOCK CHALLENGE!!!
I'm so excited that a few of you expressed interest and some of you even got a little head start....yay! I am ready to start; my big project (the sweater vest) is complete, I bought my sock yarn, and I got the cool sock button loaded back onto my sidebar and it's ready to
GRAB
! So, please grab it and spread the word!!
So, first things first; here is the vest! I am really thrilled with it. I knit it to fit a youth size 10-12. Here is my model, a six year old, so I think it should be perfect. I used Lambs Pride Bulky Wool and it's so incredibly warm. The pattern is called
Keep Me Warm Vest
.
I really enjoyed learning how to do the cables and I cannot wait to knit something for me which includes cables! I need a nice cardi/hoodie, so if you can recommend one, I'd appreciate it. So far I've considered the Central Park Hoodie because I know
Stitched Together
knit one and enjoyed it.
So now....on to BUSINESS!! I hope you're IN on the sock challenge. Please accept the challenge as a friendly invitation to jump into sock knitting whether or not you've ever tried. If it's something you've always wanted to try, please do! And we'll all do our best to help along the way. Jump in!! Again, here's the outline of my plan. Next week, please come back and show us the cuff and leg of your first sock!
Here's my plan: to knit a pair of socks by the end of January:
By Dec. 30th everyone needs to have gathered their supplies and checked their gauge.
January 6th we'll show off our cuffs and leg of the sock.
January 13th we'll show off our heels. Yes, Turning Heels in the New Year!
January 20st we should be done our gussetts and foot and be ready to close the toe.
January 27th we'll be well into our second sock and we'll display our works in progress.
By Feb 3rd we should be able to take a picture of our feet adorned in TWO fabulous socks!!