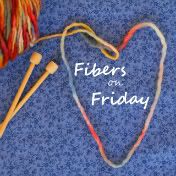 Are you ready for this? Have you gotten your supplies and checked your gauge? Are you ready to
TURN HEELS IN THE NEW YEAR?

I am! I spent the week finishing the sweater for Afghans for Afghans. I'm proud to report that this is my second sweater I've knit and donated to the cause. It feels good. Do what feels good! Take a look at my sweater, if you will, and also hop on over and read about the cause. Depending on how this sock challenge goes, we can do a charity challenge in the future!
I had to knit 3....count them THREE swatches in preparation for socks. My gauge was just too big, so I'm ending up with size 0 needles, something I was really hoping to avoid. Oh well. And want to hear what else? I'm using a yarn that I had in my stash....one skein...and I have no idea what it is! So, stay tuned for the debacle that's sure to ensue when I run out of yarn!
So, I cast on last night and took some pictures along the way just to sort of guide those of you who have never cast on the double pointed needles for knitting in the round. This is what we need to start now so that next week we can link our cuffs and the leg of our sock. If you'd like to read my proposed time line for this challenge, please read
here
.
Now, join in the round. I do this by slipping one stitch from the left needle over to the right needle. Then, I slip the second stitch that's on that right needle over to the left needle. You're just criss crossing stitches and that secures the work and you're ready to start knitting the cuff.
Ines, over at Forward Tumble, wrote a
detailed tutorial
on casting on and knitting socks, complete with tons of pictures for those of us who need a visual.
Make sure your stitches are not twisted before you start knitting!
Make sure you're knitting in the direction you're suppose to be! I've been known to put down my knitting and when I pick it back up, I've gotten it backwards so I'll actually be purling where I should be knitting.

Knit the cuff in knit 2, purl 2 ribbing. Come back next week to show us what you've got! I can't wait to see who's participating. Got questions? Need help? Post a comment and I know you'll get help from me or someone else!