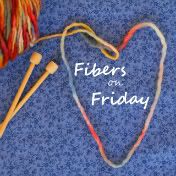 I've had this yarn for about a year now. It's Plymouth Earth Ranch. I bought it specifically for a hat for myself because my winter jacket is white with a black collar. So, I set out to knit this a couple days ago. I wanted to use this pattern,
The Amanda Hat.
I held two strands together and started knitting, but it just wasn't what I was aiming for, so I frogged. I decided to just do this simple ribbed brim hat using one strand of the yarn. It's very light, very stretchy, but very warm. Every hat I've knitted for myself turns out too shallow, so I thought making such a wide brim that can be rolled up would help out with that. I plan on finishing it up tonight and my next project is a baby bib.
I cast on 83 stitches (about 5 stitches to the inch is my gauge). I did a 2 x 2 rib for a few inches and then just knitted around and around until I was happy and ready to decrease.
Decrease rounds:
Rd 1: knit 5, knit 2 tog....repeat all the way around
Rd2 and all even rounds: knit
Rd 3: knit 4, knit 2 tog
Rd 5: knit 3, knit 2 tog
Rd 7: knit 2, knit 2 tog
Rd 9: knit 1, knit 2 tog
rd 11: knit 2 tog
close it up and weave in ends
It was another great week of linking! Thanks guys!! You make me happy!!