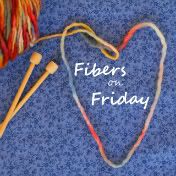 It might not be the best week for a linky party, but I'm gonna post anyway. I hope you all had a wonderful thanksgiving surrounded by loved ones. I hope you were able to take a breather amongst the chaos and give thanks for the messy kitchen, the loud kids, the not-so easy-to handle family member, and the gravy that just wouldn't thicken.
I have been busy all week with cooking and working on a special furniture refinishing project! No pics yet, but come next week, you'll be inundated with pictures of what I've been up to! I've got a couple Meatless Monday posts lined up to get us ready for Christmas! Oh yes, Cranberry Chutney and Sweet Potato Casserole.
Last weekend a few girlfriends and I rented a beach house to get away and scrapbook and craft all weekend. It was so wonderful! It was full of creativity, wine, great food, laughter, music, and a couple of great one-liners!
I found myself sighing....out loud.... a lot! It came to the attention of my friends, who laughed at me every time I did it. I concluded that I have "Craft Apnea" a condition whereby I stop breathing while engaged in heavy crafting. One witty friend diagnosed it as "Crapnea". We got a kick outta that one all weekend. Despite lack of oxygen, I managed to pound out at least 12 layouts....maybe I'll post them next week, too.
In knitting news, I frogged the hat I showed you last week. Thanks for your support and insight as to what may have occurred with the bulky parts of the yarn. As I was reading through ravelry yesterday I saw someone mention using a variegated yarn and using two skeins and alternating rows to avoid "pooling". Ahhhhh! What a good idea! Another learning moment and another one-liner from the weekend:
If I'm not learning', I'm burnin'

Oh yes, clever.
The sweater I'm knitting for Afghans for Afghans is called
The Steppe Ahead
sweater. I'm using yarn from my stash that was given to me by my aunt who currently lives in Hawaii and finds no need to knit sweaters in her climate. Bonus for me! It's Ram's Wool Superwash in a teal color. I'm really loving it so far. I'm linking this up to a new party called
Work in Progress Wednesday
. Come check it out!
To read more about the cause and the current campaign please visit their site: