Why, yes I did! (and pssssstttt; I've hit 100 followers! What a way to start my day!)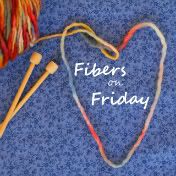 Our January Challenge is over! Who has socks to show us? I hope if you participated in this challenge that it provided fun and encouragement and knowledge and inspiration!

I finished my socks just under the wire! And this is only because of the two other projects I have going. Why on earth would I pick up the sweater or the rainbow hat when I have a challenge to fulfill? So, here they are:
Adorable little face poking through, huh?

I, for one, had a lot of fun knitting these. I now feel skilled enough to knit socks that I will actually wear. I enjoyed having this project going because they are easy to pick up and mindlessly knit around. For next time I will knit a longer leg and I hope to tighten up the gussetts....and tips for this problem?