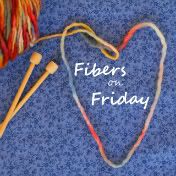 Yes, we've been here before.
Yes, I'm nuts.
Yes, I made SIX more sock monkeys as Christmas presents for the kids in my family.
Yes, we have no bananas.
Yes, I have no knitting or crochet to show you.
Now that those are packed up and on their way to kiddos, I sat down and made couple more fabric gift bags. I made several last year, six of which served as the wrap for the sock monkeys I shipped off. So, I made six more out of fabric I bought on clearance last year. Tomorrow I can make a ton more with some bright, fun, fabric with ornaments all over it. I really, really love not having to buy paper gift wrap (or maybe just one roll to make Santa's presents non-questionable!) I plan to add more to my stash every year...passing them on to those I give gifts to...and eventually they'll just all be circulating amongst us!
Here are a few pictures from Puerto Rico, too!!