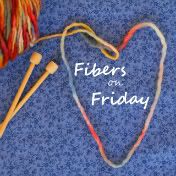 Hello! I've managed to get this post done before I head out to Puerto Rico for a week....woohoo! We're attending a wedding on Saturday in San Juan and then we're off to the other side of the island, Aguadilla, to visit friends for the rest of the time. I know we'll be doing tons of exploring and site seeing...I can't wait.
I really haven't done too much knitting. I just got finished with the sock monkey project and then I jumped into making EIGHT more for Christmas presents. And for some reason, each one seems to take wayyyy more time than the previous batch. Hmmm???
And besides that, I've settled in to reading on my Kindle. When I fist got it 2 weeks ago, I have to admit, I almost sent that sucker back. It was really hurting my eyes, giving me headaches in the middle of the night, and I just wasn't loving it in general. But, I pushed through the adjustment phase, I tweaked some of the brightness and color settings, and now I'm a happy reader. So happy, in fact, that I'm on my third book. I read
Room
; very intriguing albeit disturbing. Then I read the second book of the Hunger Games,
Catching Fire
, another page turner. And now I'm on
Unbroken

.
I don't know how this device gets me turning through books so quickly, but I'm loving it!
Anyway, here is the progress on my first cable project. This is the sweater I'm knitting for
Afghans for Afghans.

Oh yes, I am really enjoying the cables! Such a huge effect with very little effort! Everyone was right who said they were easier than one would imagine!