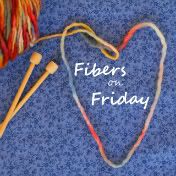 Hi everyone! How I've missed blogging! We've been traveling too much. We've loved it, but we're done for a while! Thanks for hanging in there with me!
I like air travel. Strange, huh? My husband and I both agreed there is something about being just us...our little family together...away from home and all the things that call for us....it gives time for just us...sitting waiting for our flight...sitting side by side on the plane doing homework...it's nice.
And then we get sick tummies. Inevitably. So, we've been home since Sunday but have been battling the ickies until today.
Also, the traveling was great for dedicating time to crocheting. Very portable! No issues getting a crochet hook through security (although I think knitting needles are fine now???) I actually knocked THREE beanies out. One I had to frog, though, so here are the other two. The girls set up their own poses for this photo shoot.
You may recall I'm sending these beanies off to Craft Hope for their latest project for the littlest warriors.. I hope that on a bad day for these kids, these beanies will warm their heads, their hearts, and maybe inspire a goofy little grin like those found on my little models.